Reviews Goal started life in January 2016 with the sole purpose of being a weblog about Natural Health & Fitness Products Reviews and Health tips. Reviews Goal is run by professionals and the site has several key aims:
To review the latest health, fitness, diet, software, books etc.
• To report all the health news, both men and women, both global and US-based.
• To offer an opinion on that news, and to allow you to contribute your own comments and opinion.
Reviews Goal , one of the biggest Natural Health & Fitness Products Reviews and Health tips websites, which offers informative new product reviews and original in-depth news from around the world.
Masud Rana

Founder of reviewsgoal.com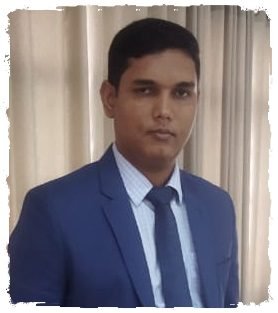 Hi! My name is Masud. Welcome to the reviewsgoal.com. I have done my MBBS degree. As a Doctor & Writer I love Health and Fitness helped me immensely in my personal development- I wish that for all human beings.  I likes to write about health, lifestyle fitness, world news and beauty.
I'm here to help you find safer, better, healthier options, so you can live healthy life!
I spent my free time researching about health, fitness, supplements, and that's where my health journey started! Since then, I have went deep into health to explore the little nuances in it. I want to share my experiences through Reviews Goal and hopefully help you along the way!
Reader Feedback
Here is a small selection of reader comments about Reviews Goal:
Your reviews are the most complete and totally objective reviews I have ever had the pleasure to read. Please keep going! I now look for your reviews first, and find I don't need to look further; I know all I need to about a prospective purchase.
Just a quick note to say "thanks" for maintaining Reviews Goal. I enjoy reading it.
Love your site. Well done. I like it. If you have to charge 3, 5, 10, 12, 15 dollars/pounds to be a member to augment advertising revenues to pay for this thing, I bet we'll pay up.
I'm new to your site and have really enjoyed the galleries and postings on it. I'm looking forward to posting some of my own work.
Came across your site while looking for info on weight loss. I was immediately sucked into all the galleries. I get lots of information about how to lose weight. Just wanted to say I enjoyed your site so much I had to join.
Contact Us
• Email: support@rgoal.com
• Twitter: http://twitter.com/reviewsgoal
• Facebook: https://facebook.com/reviewsgoal